Shirin Askari Fashion Show
Beyond was proud to provide the lighting and audio / visual for the Debut Fashion Show of Shirin Askari, a season 6 contestant on Project Runway.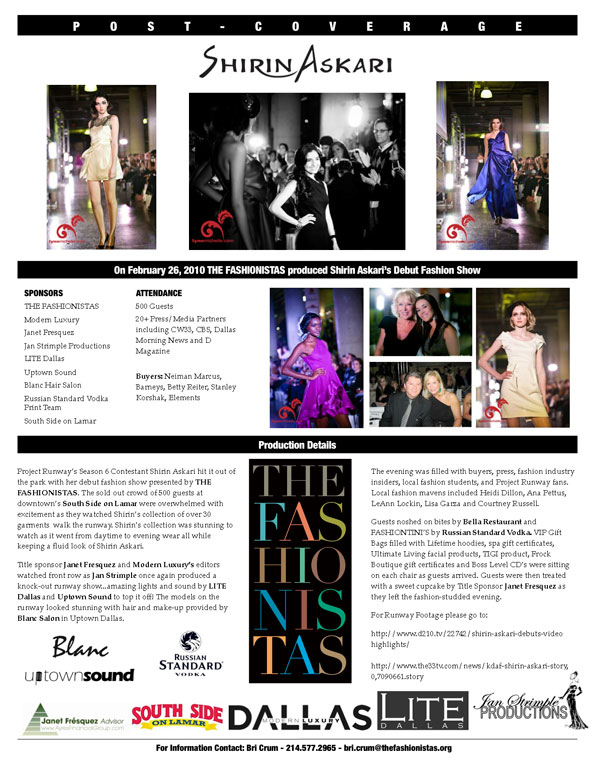 The show was produced by Jan Strimple and hosted by Bri Crum and Heidi Dillon. The fashion show raised money in support of the local organization The Fashionistas.